Commodore's Cup Race (and kegger)
Commodore's Cup races today.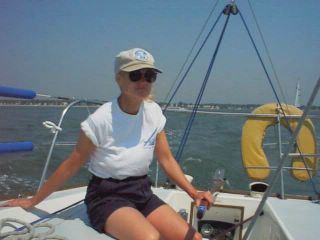 Joyce steers between races.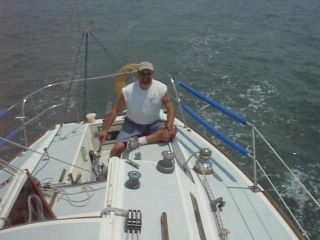 Conserving my energy.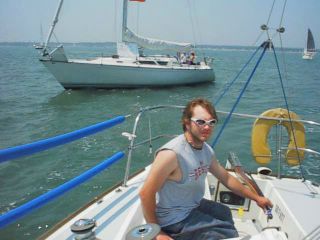 Chad takes us by the committee boat.
Joyce's imitation of a new superhero: The Preventer!
"Straight Up', with Tina and Christian, along with John Jaser on a powerboat, did a great job on RC.
Joyce, seen here between races, never passes up a chance for a nap.
Post-race we enjoyed the "Commodore's Kegger" at MYC.
Preliminary race results show we got a 3rd place overall out of seven boats total. I'll have to look at the detailed results, but apparently we may have missed 2nd place by only a few seconds! Which goes to show why you never stop racing, regardless of where you are on the course.